Contact Info
FLOATspa KATY
Kenzie Malkemes
21733 Provincial Blvd. Suite 810
Houston, TX 77450
Phone: (832) 321-3459
Contact Form
Text the word: FLOATSPA To: 72727
Website:
www.floatspakaty.com
Photo Tour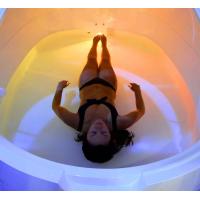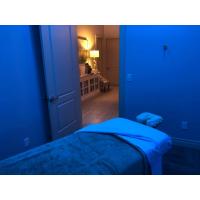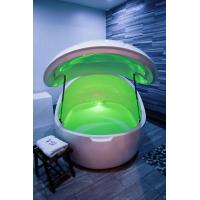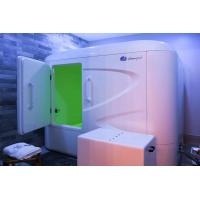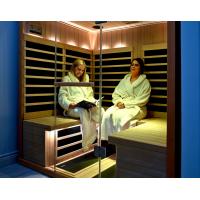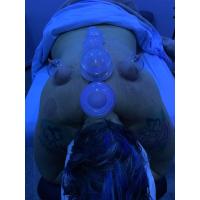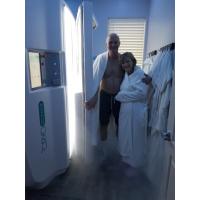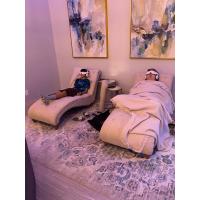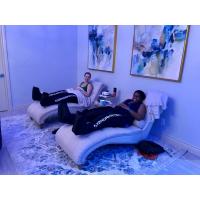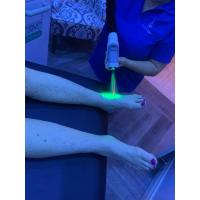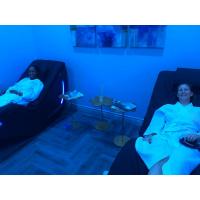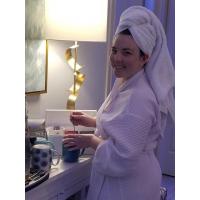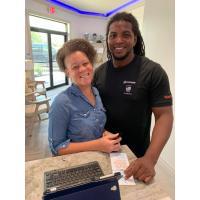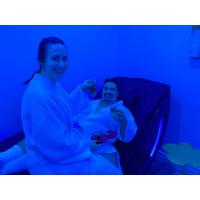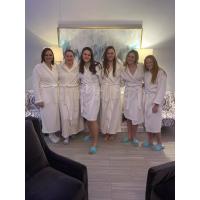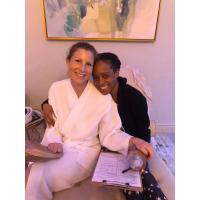 Hours of Operation
Monday - Saturday 9am - 7pm
About Us
Transcending Relaxation & Recovery
Float, Heat, Freeze, Heal & Relax Your Way To Health & Wellness
FLOATspa is excited to offer Flotation Therapy, Whole Body Cryotherapy, Target Cryotherapy, Massage Therapy, Cupping, Infrared Sauna, HydroMassage, Compression Therapy, and BrainTap!
Flotation Therapy reduces stress, pain, tension, and anxiety by calming the nervous system and enhances the body's natural ability to heal.

Feel revitalized after a session of Full Body Cryotherapy. This cold shock treatment reduces inflammation and joint disorders while boosting metabolism. Your body also releases endorphins that help alleviate pain, boost energy and increase your body's ability to heal. This treatment can also be used to treat atopic dermatitis and other skin conditions.
Similar to our Full Body Cryotherapy, FLOATspa's Targeted Cryotherapy eases muscle pain and joint disorders. Targeted Cryotherapy flushes fluid and cellular waste from specific injured or painful tissues. The ability to focus in on areas of pain or concern can increase your range of motion and circulation in quick cold-shock treatments. Some studies recommend a Full Body Cryotherapy session followed by a short rewarming period and then a Targeted Cryotherapy treatment. At FLOATspa, we recommend doing what feels right for your body and welcome questions.
FLOATspa's HydroMassage offers temporary relief of minor aches and pains while simultaneously reducing stress and anxiety levels. This type of therapy can also be beneficial for arthritis and helps fight muscle fatigue. HydroMassage is deeply relaxing and can even curb unwanted muscle spasms.
Massage Therapy has been used for thousands of years as a way to reduce pain, stress, and swelling. Most people see improvement in their flexibility with this treatment. FLOATspa's Massage Therapy can also rid the body of toxins due to accelerated blood and lymph circulation during your massage session.
Come relax and detox in FLOATspa's high-quality Infrared Sauna. Infrared Saunas have been shown to help with pain, cardiovascular health, and joint stiffness. Cardiovascular health is improved by increasing circulation to the extremities and lowering blood pressure. This type of sauna also stimulates weight loss and metabolism while improving the look of cellulite.
Experience the multitude of benefits Compression Therapy has to offer. From enhancing pressure-to-pain threshold in athletes to reducing soreness, Compression Therapy can help you live a happier, healthier life. Increase your flexibility and blood flow while controlling leg swelling and discomfort.
BrainTap Therapy works by combining powerful technologies that reset, relax, engage and strengthen your brain's abilities. We're able to promote healthy brainwave functionality with this cutting-edge technology. Some benefits are improved sleep, rest and memory, ridding your mind of unnecessary clutter, and providing brain exercises to keep you sharp. Studies have also shown that BrainTap Therapy increases your ability to work well under stress.