Contact Info
COPPLE BOOKKEEPING
Kerry Copple
PO Box 235
Simonton, TX 77476
Phone: (713) 494-2538
Fax: (346) 223-0383
Contact Form
Text the word: COPPLEBOOKKEEPING To: 72727
Website:
www.copplebookkeeping.com
Photo Tour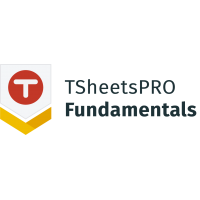 Services
Bookkeeping
Financial Reporting
Tax ready books, Sales Tax reporting
Account Reconciliation
Financial Performance Reports
Quickbooks Online Subscriptions
QBO Full Service Payroll
T-Sheets Time Keeping
Automated receipt capture and entry
Online payment of invoices
Hours of Operation
By appointment.
About Us

Copple Bookkeeping offers services to Startups, small to medium sized businesses, churches and non-profits with a passion for ethical delivery, data driven decision making, technical advantage and operations efficiency that enables you to focus on your organization's goals. "Straight Up" service delivered with integrity, inspiration and innovation.

I recommend taking full advantage of cloud computing that will save you time and money by decreasing your local technology costs and reliance on expensive IT resources and yet provides backup, redundancy and business recovery beyond the reach of most small businesses.

Remote tools and services provide anytime, anywhere, secure access to your data across multiple platforms.

Contact me for a free consult.and low cost offers for Quickbooks Online subscriptions.

Kerry Copple / Owner
Certified Quickbooks Online Advanced ProAdvisor,
Our Guarantee
Copple Bookkeeping guarantees that our work will be done to the complete delight of you, our customer. If you are not completely satisfied with the services performed by Copple Bookkeeping, we will at your option either refund the price or accept a portion of said price that reflects the value received. Upon payment of your scheduled sales receipts or invoices we will judge you have been satisfied.