Contact Info
Connolly Dance Arts
Kathleen Connolly
22760 Westheimer Parkway
Suite 300
Katy, TX 77450
Phone: (281) 693-1232
Contact Form
Text the word: connollydance To: 72727
Website:
www.connollydancearts.com
Photo Tour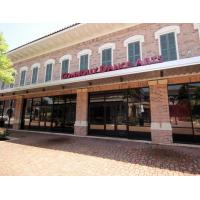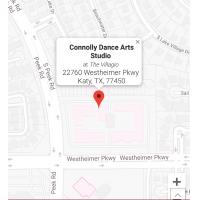 Hours of Operation
Monday-Friday
9:00 AM - 9:00 PM
Saturday
9:00 AM - 1:00 PM
About Us
WELCOME TO CONNOLLY DANCE ARTS!
Since 1990 we have offered dance classes for ages 2 to adult in Ballet, Tap, Jazz, Contemporary/Leaps & Turns, Pointe, Drill Team Prep, Hip Hop and Dudes that Dance. Our goal is to give every dancer a chance to experience everything the art of dance can provide. We offer opportunities for dancers to express their talents in class and through performances. These experiences help our dancers develop self-discipline, gain confidence and achieve a feeling of pride in their accomplishments.
MORE ABOUT US
Our facility has a large lobby area where parents can sit and observe the classes on state of the art monitors

We offer studios with floating Marley for the protection and safety of our dancers

Registration is done completely and easily online

All instructors are experienced adults

We offer multiple performance opportunities for both our recreational and company dancers

Tickets to our recitals and other performances are sold online to avoid long lines

We use beautiful, high-quality costumes that come on hangers in protective garment bags

We send out teacher recommendations so that you know which level of classes to enroll your child in for the next season

Our award-winning performance company starts at age 5

Our main goal is to see that our students enjoy their experience. We understand that training in dance increases motor skills, improves concentration, increases self-discipline and motivation, and allows for creative self-expression. 
We strive to create a "home-away-from-home" environment for your child by providing dance instruction with positive feedback in a fun and energetic environment.